Soloists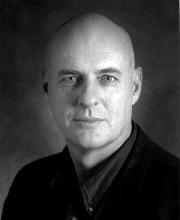 Bass Stephen Bennett was a member of The Leonine Consort, and subsequently a founding member of The Song Company. In 1986 he joined The Australian Opera's Young Artist Development Program and then became a principal bass with this company. In 1992, Stephen left The Australian Opera to pursue a freelance career. He has sung with Scottish Opera, Canterbury Opera, Opera New Zealand, Victorian State Opera, Lyric Opera of Queensland, State Opera of South Australia, Western Australian Opera, Pinchgut Opera and Opera Australia.
Stephen's operatic roles include: Don Giovanni, Leporello, Masetto in Don Giovanni, Figaro in The Marriage of Figaro, Guglielmo in Cosi fan tutte, Sarastro and Speaker in The Magic Flute, Publio in Clemenza di Tito, Achilla in Julius Caesar, Mephistopheles in Faust, Arkel in Pelleas and Melisande, Colline in La Bohème, Sparafucile in Rigoletto, and Claggert in Billy Budd. In 2000, he won the Victorian Arts Centre Green Room Award for Best Operatic Artist in a Featured Role for his performance as John Claggert in Billy Budd.
Stephen Bennett also appears regularly in concerts and recitals with the state symphony orchestras and choral societies, and for orchestras and choirs in New Zealand. In 2000, he sang in Rudolf Tobias' Des Jona Sendung with the WDR Orchestra in Cologne. His concert repertoire includes the Mozart Requiem, the Verdi Requiem, Bach's B Minor Mass, St John Passion, St Mathew Passion, Christmas Oratorio, many cantatas including the solo cantata BWV 82 Ich habe genug, Haydn's Creation and Handel's Messiah, Samson, Joshua, and Acis and Galatea.
In recital and for radio broadcast, Stephen has sung Schubert's song cycles Die Winterreise and Schwanengesang, Brahms' Four Serious Songs, Poulenc's Chansons Gaillardes, Finzi's Let us Garlands Bring, and many recitals of songs by Strauss, Wolf, Schubert, Britten and other composers. He appears on ABC Classics recordings of Semele of Handel, Fairy Queen of Purcell and Dardanus of Rameau.
For Opera Australia in 2011, he sang Nilakantha in Lakmé and Leporello in Don Giovanni, appeared as Elviro in Xerxes for New Zealand Opera, as Don Alfonso in Cosi fan tutte for Opera Queensland and as Christus in Bach's St. John Passion for Sydney Philharmonia. In 2012, he sings The Speaker in The Magic Flute for Opera Australia and appears in concert in Sydney, Adelaide, Hobart and New Zealand.
Stephen Bennett appears courtesy of The School of Music, National Institute of the Arts at the Australian National University.

Judith Clingan AM is a composer, conductor, music educator, singer and wind player. She studied singing with Florence Taylor in Sydney, William Herbert, Lois Bogg and Eleanor Houston in Canberra, and Baltazhar Keonch in Hungary. Her singing life has concentrated more on semi-professional small ensemble singing than on solo singing: she was a member of the University Consort, and more recently The Variables.
As a solo singer, she has performed medieval, renaissance and baroque music, lieder, contemporary chamber music and opera, and solo improvisational music with dancers. She recently sang the part of Ethos in Glenda Cloughley's The Gifts of the Furies.
As a composer, Judith has written operas, masses, cantatas, chamber music, music theatre and music for education.
As a conductor and musical director she founded and directed the Canberra Children's Choir, the Young Music Society, Canberra Recorder and Early Music Society, Gaudeamus (now Music for Everyone), Lady's Mantle, Voicebox Youth Opera, Imagine Music Theatre, the Variables, and Wayfarers Australia.
As a music educator, Judith regularly travels to many parts of Australia and New Zealand to assist Steiner schools with their music programs.
For the last two years Judith has been studying painting at the ANU School of Art. She is currently preparing Wayfarers performers for their 2012 tour of Australia and the world.

Soprano Rebecca Collins, has performed principal roles for Opera Queensland, Opera Australia and OzOpera. She has performed at international festivals including Colorado Music Festival and AIMS Festival in Graz, Austria, as well as major Australian festivals such as the Sydney Festival and Brisbane River Festival.
Rebecca is well known to Canberra audiences for her concert performances for the National Multicultural Festival, Canberra International Music Festival, Floriade, the National Gallery of Australia and many of Stopera's regular concert series', most recently Tutto Italiano and Mozart Magic at the Tuggeranong Arts Centre.
Among her contemporary stage roles Rebecca won critical acclaim in the title role of Stopera's Australian premiere of Jane Eyre and the Street Theatre's highly successful production of Jacques Brel is alive and well and living in Paris.
A keen interpreter of contemporary composition, Rebecca has given the premiere performances of many works including Patrick White's Fragments composed for her by Peter Sculthorpe. Rebecca has appeared as soloist with all of Canberra major choirs including several performances of Handel's Messiah for Canberra Choral Society and performances of Faure's Requiem with the massed Llewellyn and Les Alizés choirs in Noumea, New Caledonia.

Michael was a member of The Australian Opera's Esso Young Artist's Development Program in 1990. His roles for Opera Australia include: One of the apprentices in Die Meistersinger von Nürnberg, Luiz and Marco in The Gondoliers, Motel in Fiddler on the Roof, Piquillo in La Perichole, Harry Robarts in Voss, Nanki-Poo in The Mikado, Don Ottavio in Don Giovanni, Tamino in The Magic Flute, Oronte in Alcina, Flute in A Midsummer Night's Dream, Count Almaviva in The Barber of Seville, Fenton in Falstaff, Belmonte and Pedrillo in The Abduction from the Seraglio, Chevalier de la Force in Dialogues of the Carmelites, Kudrjash in Katya Kabanova and Brighella in Ariadne auf Naxos. Other performances include: Ferrando in Cosi fan tutte and Don Ottavio in Don Giovanni for State Opera of South Australia; Alfred in Die Fledermaus, Romeo in Romeo and Juliet, Arturo in Lucia di Lammermoor, Count Almaviva in The Barber of Seville and Peter Quint in The Turn of the Screw for Opera Queensland; Camille in The Merry Widow for West Australian Opera and Count Almaviva in The Barber of Seville and Rodolfo in La Boheme for Melbourne Opera.
Michael has appeared with many of Australia's leading orchestras and choirs including: The Australian Pops Orchestra, all of the Symphony Australia Symphony Orchestras, Canberra Symphony Orchestra, Sydney Philharmonia Choir and Sydney Chamber Choir, Canberra Choral Society and The Llewellyn Choir. His concert repertoire includes: the Evangelist and tenor solos in Bach's St. Matthew Passion, St. John Passion and Christmas Oratorio; Haydn's The Creation and Imperial Nelson Mass; Mozart Requiem in D minor and Coronation Mass; Handel's Messiah; Britten St. Nicholas and Serenade for Tenor, Horn and Strings.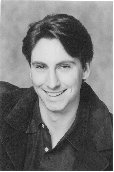 Rohan Thatcher, Canberra-based Baritone, studied Voice for a Bachelor of Music at the Sydney Conservatorium. He has been a regular soloist with many Sydney performing ensembles. Oratorio performances include the Radio Community Chest's annual Messiah in the Sydney Town Hall, Haydn's Creation, cantatas by J.S.Bach and Mozart's Requiem.
Rohan has recorded broadcast recitals for ABC Classic FM, toured as a principal artist with OzOpera and Opera Hunter and been a regular casual chorus singer with Opera Australia. Roles include Count Almaviva in The Marriage of Figaro and the title role in Don Giovanni with Opera Hunter in Newcastle.
In 2003 Rohan went on his first tour with OzOpera in the role of Schaunard for their production of Puccini's La Bohème travelling to country centres throughout New South Wales and Queensland. OzOpera touring roles include Peter in Humperdink's Hansel and Gretel, Escamillo in Bizet's Carmen, and Prince Yamadori and The Bonze in Puccini's Madame Butterfly directed by John Bell.
Rohan teaches singing at the ANU School of Music and at the University of Canberra and has performed locally for Artsong Canberra, the Canberra Choral Society, University of Canberra choir and the ANU's Premier Concert series.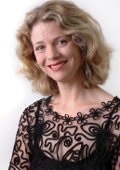 Described as possessing "a voice to drool over" and "una voce stupenda", Christina Wilson has appeared in performances throughout the UK, Europe, the USA and Australia. Winning the 1990 Australian Singing Competition's prestigious Marianne Mathy Award she moved to the UK where she graduated from the Royal Northern College of Music, Manchester and the National Opera Studio, London.
Whilst overseas, Christina sang as a soloist in Handel's Messiah at the Royal Albert Hall under Sir David Willcocks and at London House under Sir Richard Bonynge. In 2000 she was invited to sing in "A Service for Australia", in the presence of HM the Queen. In the same year she made her Wigmore Hall debut. Christina has also appeared at the Paris Conservatoire, Canterbury Cathedral, The Temple Square and St. Johns Smith Square.
In opera, Christina has performed the roles of Carmen, Cenerentola, Rosina, Cherubino, Dido, Dorabella and Clitemnestre for companies such as the State Opera of South Australia, Wexford Festival Opera, The Mananan International Festival, Belfast Opera and Glyndebourne Festival Opera.
Since her return to Australia she has been broadcast on ABC FM's "Sunday Live", presented recitals for Art Song Canberra, the University of Newcastle Conservatorium, the ANU School of Music, and has appeared as a soloist with the Canberra Symphony Orchestra, Stopera, the Canberra Choral Society, SCUNA, the Oriana Chorale, the Beethoven Society, the National Capital Orchestra, the Melbourne Welsh Male Voice Choir, and at the 2009,2010 and 2011 Canberra International Music Festival presenting many Australian premiere performances.
An outstanding graduate and Alumni of the ANU School of Music, she is now on staff as a lecturer in voice.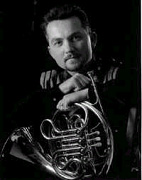 Dominic Harvey is Acting Head of Brass and Lecturer in Horn at ANU, and leads various School of Music horn ensembles on both modern and early horns.
Harvey has worked regularly for the ABC in live broadcasts as soloist, with the Canberra Wind Soloists, the Canberra School of Music Brass Ensemble and the Canberra Chamber Singers. He continues to tour nationally and internationally as a soloist, as member of the Canberra Wind Soloists and as conductor and has performed and tutored in China, Vietnam, Korea, New Zealand, and Europe. He is Principal Horn with the Canberra Symphony Orchestra, The Haydn Bande and formerly Principal (baroque and natural horn) with the Australian Brandenburg Orchestra (1989–2001). He appears on several ABC Classics and Tall Poppies CD recordings.
Harvey has presented numerous recitals as soloist both on natural and modern horn with the Canberra Symphony Orchestra, the Australian Brandenburg Orchestra (on both baroque and natural horns), Salut!Baroque, the Australian Bach Ensemble and with The Haydn Bande and on many occasions as guest hornist with the Sydney, Tasmanian and Melbourne Symphony Orchestras, as well as with the Australian Chamber Orchestra and the Australia Ensemble.
Harvey is also an accomplished singer and narrator, having performed a wide variety of works including Stravinsky's Les Noces, Orff's Carmina Burana and Walton's Façade. He is currently a conductor with the Canberra Youth Orchestra, the Canberra Boys' Choir, and the School of Music Brass Ensemble.

Updated Dec 2009

Geoffrey Brennan (baritone) did both his undergraduate and PhD degrees at the ANU in Economics. In 1968 he joined Economics at ANU as Lecturer and in 1978 took a Professorship in the Public Choice Center at Virginia Tech, Blacksburg Virginia. In 1984 he returned to the ANU to take up the Headship of Economics in the Faculties. In 1988 he moved to the Research School of Social Sciences where he served as Director from 1991 to 1997. He was Head of the Social and Political Theory Program within the School from 2000 until 2003. In 2004 he joined the Philosophy Program. Brennan is an enthusiastic (but scarcely competent) golfer and a semi-professional singer and was for some years a national recitalist with the ABC. He is currently Vice-President of Relationships Australia (Canberra & Region) and serves on the Board of St Mark's National Theological Centre and the ACT Branch of Musica Viva. He was a founding member of the ANU Choral Society, and is a member of the Oriana Chorale.

Updated Oct 2009
Soprano Louise Page is one of Australia's most highly regarded singers, performing in opera, operetta, oratorio, cabaret, recital and broadcasts. Louise won the 1995 inaugural Mietta's Song Recital Competition and the 1989 ABC Young Performer of the Year vocal final. As winner of the Robert Stolz/Apex scholarship to Vienna, the Belgian Radio and Television Opera en Bel Canto Prize and as a member of the young artist program of the Vienna State Opera, Louise performed throughout Europe and Australia.
Based in Canberra, Louise regularly appears with groups such as Art Song Canberra, the Royal Military College Band, Stopera, the Canberra International Music Festival and the Wesley Music Centre. She frequently performs in various regional music centres and for groups in Sydney and Melbourne. She has appeared as a soloist with the Sydney, Queensland, Canberra and Central Coast Symphony Orchestras and the National Capital Orchestra.
Her recent performances, including the writing and performing of her show Nellie Melba: Queen of Song, earned her a Canberra Critics Circle award for musical excellence and the title of the 2007 Canberra Times Artist of the Year. With Phillipa Candy she has recorded 2 CDs of Lieder – Louise Page sings Richard Strauss (Move), and Eternity: the Song Cycles of Erich Korngold, as well as a popular Christmas album Looking to the Light –Songs of Christmas (Move) and Harp in the Highlands - the music of Ann Carr-Boyd (Wirripang). A new CD The Magic of Operetta will be released on Nov 15th this year, and Nellie Melba: Queen of Song will be touring for Musica Viva's Countrywide Program in 2010. Louise is also a lecturer in voice at the ANU School of Music.

Updated Oct 2009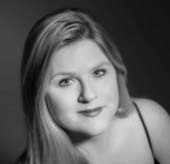 Soprano Susan Ellis was awarded the Kornfeld Graduate Scholarship for Singers and a scholarship to study at the Royal Northern College of Music in Manchester. Here she undertook a teaching fellowship with Robert Alderson. Susan studied Italian in Florence and has studied at the Goethe Institute. Susan is currently coaching with Opera Queensland's Head of Music. As a concert soloist, she has performed with the Canberra Symphony Orchestra and the Zheijing Symphony Orchestra in China. In Canberra she has appeared in recital for ANU, Friends of Opera, Canberra Choral Society and National Museum, Gallery and Library of Australia, as well as the Finnish, New Zealand, English and Austrian Embassies. In 2004 Susan joined Opera Queensland and became a member of the Moving Opera! team. In 2005 and 2006 she became a Young Artist with the company. She is now a Principal Artist performing freelance with the company. Throughout this time she appeared in many concerts such as Breakfast with Bernstein, Mozart and Moonlight and Fantasie in the Gardens and the ENERGEX Brisbane Festival Lunchtime Cabaret Concert Series, The City Hall 75th Anniversary Concert, Opera in the Canefields (Beenleigh), Opera in the Rainforest, (Sunshine Coast) and Opera in the Outback (Undara) where she performed the role of Violetta in a semi staged version of La Traviata. In mid 2009 Susan returned from Germany having been awarded the CAPO fellowship for 2008 and the Singapore Airlines Traveling Award. Susan will be performing at the CAPO annual event in November 2009 and is delighted to have been invited onto the board of this organisation in 2009 assisting other professional artists.

Updated Oct 2009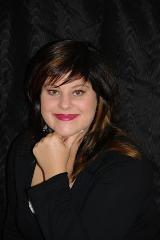 In 2001 Sonia completed a Bachelor of Music at the Australian National Universify, majoring in voice performance. She spent l0 years performing with Canberra choirs around Australia and overseas, and has conducted various choirs around Canberra. Her solo performances include Verdi's Requiem, Rachmaninov's Vespers, Mozart's Requiem, Pergolesi's Stabat Mater, Haydn's Imperial Nelson Mass, David Fanshawe's African Sanctus and Bach's St Matthew Passion. Sonia has also performed in all the School of Music operas in this time including the part of La Zia Principessa in Puccini's Suor Angelica and the First Lady in Mozart's Die Zauberflote. 1n 2009, Sonia will be revisiting her role of First lady when she travels with Co-Opera's production of The Magic Flute around Australia and Germany.

Updated Dec 2008
Mezzo-Soprano Ellen Malone has studied singing with her mother, Judith Malone, and is currently studying with Christina Wilson at the Australian National School of Music in Canberra. Ellen has sung oratorio, opera and recital repertoire in many different venues including St Mary's Cathedral, Llewellyn Hall, The Sydney Opera House, The Riverside Theatre, The Wesley centre and St Andrew's College. Her perfonnance experience in Theatre includes Viola in Shakespeare's Twelfth Night and Peggy in Lillian Helman's Children's Hour. Recently, Ellen performed in Opera Vindaloo at the Canberra Street Theatre, performing the roles of Adalgisa, in Bellini's Norma, and supporting roles in La Boheme, and Don Giovanni.

Updated Dec 2008
Ben grew up on Magnetic Island, off Townsville in North Queensland. From the age of six he became a member of many choirs and tried his hand at various different instruments. Ben's first stage experience was as a member of both the children's and adult choruses in the Townsville Choral and Orchestral Society's Oliver. Throughout High School he had supporting roles in his school's musical productions of Bugsy Malone and Guys and Dolls as well as performing in many community organised events. This year Ben has completed his Bachelor of Music in Voice at the ANU. Whilst completing his studies he has performed on numerous occasions for the Canberra School of Music, as a regular in their Embassy Concert series, opening of the John Curtin School for Medical Research, Floriade, the 2008 Puccini Gala concert, was Papageno their 2007 production of The Magic Flute by Mozart and most recently a principal in the Vocal departments opera scenes concert Opera Vindaloo. This year at the National Eisteddfod he won the Art song Canberra prize for the best aggregate score in the song sections and received the best vocalist in the Margaret Smiles competition. Ben is intending to further his studies next year with a Masters in Music.

Updated Dec 2008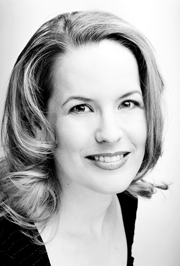 Originally from Canberra, Rachael received her Graduate Diploma of Music from the Queensland Conservatorium in Brisbane. During her studies, she joined the chorus of Opera Queensland, with whom she later debuted as Norina and subsequently sang the roles of Ida and Rosina.

Moving to London in 1998, she performed with the Wexford Festival Opera in Ireland, London City Opera, Central Festival Opera in Northhampton and Kentish Opera. With London City Opera, she toured the USA singing the role of Queen of the Night in their production of The Magic Flute.

From 2001 to 2006, Rachael enjoyed five very productive years in Germany, where she was contracted to the Stadttheater, Gießen, for two years and the Mecklenburgisches Staatstheater, Schwerin, for three years. In Gießen, Rachael's repertoire included Zerbinetta, Rosina, Martha, Frasquita and Stella in the German premiere of Streetcar Named Desire. In Schwerin, Rachael sang Blonde, Oscar, Arsena, Romilda, Gilda, Queen of the Night, Nanetta, and Musetta. For her performances as Gilda and Queen of the Night, Rachael was awarded the Conrad Ekhof Award in 2005 for Outstanding Performances by a young artist, an award given by the Friends of the Mecklenburgisches Staatstheater, Schwerin.

Rachael has also appeared in concerts and oratorio in England, Australia, Germany, Italy, the USA and Fiji Islands.

Rachael returned to Canberra in 2006. Since then she has been a regular performer with Stopera including Opera by the Lake in 2007 and 2008, in several concerts with the National Capital Orchestra and in various benefit concerts including a concert at the Sydney Town Hall with many of the stars of Opera Australia. She has also given recitals for Art Song Canberra and appeared in opera workshops at the Street Theatre.

Most recently Rachael was part of the Canberra centenary celebrations with the role of Amelia in the premiere of the chamber opera From a Black Sky by Sandra France at the Street Theatre.

Updated Dec 2013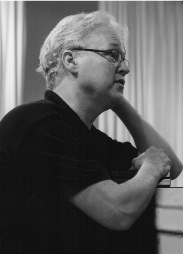 Born in Canberra, Christopher Lincoln Bogg sang his first solo parts as a boy soprano. While attending school he was a member of the Canberra Childrens Choir and the Canberra Youth Orchestra as well as performing with many musical and theatre organisations.

He left Canberra in order to study at the Victorian College of the Arts with Dame Joan Hammond, at which time he made a reputation as a soloist in concert choral works and began the first of his studio recordings for the ABC specialising in British Art Song. On graduation he was offered a Young Artist position with the Victoria State Opera and progressed from smaller to larger roles, followed by guest performances with other companies in Australia and New Zealand .

A finalist in the first year of the Australian Singing Competition, a winner of the Dame Joan Sutherland Scholarship and the Bond Family Scholarship for Tenors, it was receiving the German Opera Award from Opera Foundation Australia which took him to Germany on contract with Cologne Opera, the springboard to a long European-based career.

In opera, he has worked at major houses in Germany including Cologne, Dresden, Dusseldorf, Essen, Frankfurt, Hannover, Leipzig, Kassel, Kiel, Nuremburg, Weimar, Wiesbaden as well as at theatres such as San Francisco Opera, the Gran Teatre del Liceu in Barcelona, Het Musiktheater in Amsterdam, Flanders Opera, the National Opera of Bulgaria and Welsh National Opera.

His wide ranging operatic repertoire comprises over 60 major roles and covers both familiar and lesser known works of Handel, Mozart , Rossini, Donizetti, Puccini, Verdi, Bizet, Gounod, Meyerbeer and Berlioz as well as a significant number of 20th century masterworks and first performances of new works. He has sung roles with great technical difficulties such as the florid singing in Argirio (Tancredi) the exposed bel canto of Percy (Anna Bolena), the many dramatic top Cs for Arnold (William Tell) and the powerful lyricism of Aeneas (The Trojans) as well as portraying complex characters as diverse as Don Jose (Carmen) Alwa (Lulu), Zvigny (Osud), Stewa (Jenufa) Sandy (The Lighthouse) Dov (Knot Garden) and Novice (Billy Budd).

For Opera Australia his roles include Tamino (The Magic Flute) Almaviva (The Barber of Seville) Ramiro (La Cenerentola) Nemorino (L'Elisir d'Amore) Leicester (Maria Stuarda) Fenton (Falstaff) Rinuccio (Il Trittico) Nadir (The Pearl Fishers) and as The Boy in the world premiere of Madeline Lee for which he was nominated for a Helpmann Award.

Christopher's concert repertoire includes most of the concert choral classics from Monteverdi to Verdi, from Bach Passions to Beethoven's Ninth Symphony. He has performed with choirs in Australia such as Sydney Philharmonia and Melbourne Chorale and with orchestras, choirs and festivals throughout Europe. For The Llewllyn Choir Christopher performed the role of the Evangalist in St Matthew Passion in 2014

Alongside his work in opera and concerts Christopher has continued an active interest as a recitalist with a particular interest in English Art Song and German Lieder. In 2000 he was the only foreign national to be a participant in a festival of German Lieder at the national pavilion at Expo in Hannover, where his performances included specially commissioned works. He has also recorded a number of CDs of 20th Century German Song for the Orfeo label.

Updated Aug 2014
Greta holds a Bachelor of Music with Honours in Viola Performance and an AMusA in Performance singing.

Greta is a former professional orchestral violist, manager of the New Zealand National Youth Orchestra and chorister with the Wellington Cathedral Choir. She currently teaches voice and violin at Canberra Girls Grammar School, is the recently appointed conductor of the Canberra Children's Choir and is a semi-professional soprano soloist, specializing in Oratorio and music which is best portrayed with a clean and clear vocal tone.

In 2014 Greta has performed solos with Igitur Nos Chamber Choir and Orchestra and the National Capital Orchestra.

Updated Aug 2014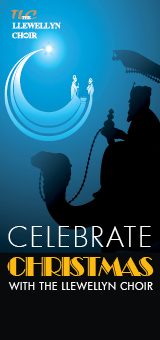 [ click to enlarge ]

Celebrate Christmas
With The Llewellyn Choir

6.00 pm
Saturday 16 December 2023
Griffith Community Centre



---
The Llewellyn Choir acknowledges the Traditional Custodians of the ACT, the Ngunnawal, Ngambri and Ngarigo peoples.
We respect and celebrate their continuing culture.


| | | |
| --- | --- | --- |
| Copyright © 2023 The Llewellyn Choir Inc. |   | Design and hosting by Whim IT |