Join Us
New members
We are always on the lookout for new members in all parts.

We suggest you contact us before coming along so we can greet you appropriately. After one or two weeks of attendance we will invite you to a simple audition before your membership is confirmed. (Don't submit your membership form and fee, therefore, until you have passed your audition).
Members of other choirs may be invited to join us for some concerts.
Please read our guidelines regarding rehearsal attendance and other issues as a guide to your responsibilities toward the choir when you join. These guidelines are set out under Members' responsibilities

Go to top of page

Step 1: Fill out an application using the online form: Membership form

Step 2: Come along and get to know us at rehearsals and become familiar with the repertoire. After a few rehearsals the Music Director will invite you to an audtion, usually after a rehearsal and using the repertoire we have been learning.

Step 3: After you pass the audition, update your application form with your payment details (instructions how to do this will have been sent to you when you submitted your form)

Step 4: Pay your fees (instructions are in the form).

If for some reason you can't access the online form, download and print a paper form and hand it with your payment to the Treasurer at a rehearsal: PDF print version [PDF 205KB]

Email or phone us if you've got any queries: Contact us for details.

Go to top of page

From time to time we invite guest singers to join us for major works; examples in the last few years include Elijah, St Matthew Passion and Verdi's Requiem. We will advertise these opportunities when they arise. Guest singers pay a reduced membership fee just to cover the particular concert, but this can be upgraded to full membership at any time.

Go to top of page

We rehearse on Tuesday nights from 7.30pm, at the Yarralumla Uniting Church, 1 Denman St Yarralumla.
Fees
Fees for 2022 are as follows:
Full adult membership $250
Retirees (superannuant) $225
Concession/pensioner $185
Full-time students $40
ANU School of Music students: free
We offer incentives for younger singers
Full-time students of the Canberra School of Music pay no fees. All other full-time students, irrespective of age, pay only $40 per annum.

Go to top of page

Auditions
The Music Director will invite you to audition soon after joining, to determine your voice type and range and into which section of the choir your voice fits (Soprano, Alto, Tenor and Bass).

The audition is straightforward and only takes a few minutes. You will be asked to demonstrate that you can sing in tune, have a sense of rhythm and have some music sightreading ability.

Go to top of page

If you are already a member and want to renew your annual membership, go to the Renewals section on the Members page.

Go to top of page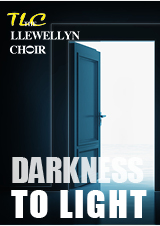 [ click to enlarge ]

Our next concert

REQUIEM
Maurice Durufle

6 pm Saturday 10 September
Chapel of the Annunciation
Canberra Girls Grammar School

Enquiries
Email Llewellyn Choir enquiries


---
The Llewellyn Choir acknowledges the Traditional Custodians of the ACT, the Ngunnawal, Ngambri and Ngarigo peoples.
We respect and celebrate their continuing culture.


| | | |
| --- | --- | --- |
| Copyright © 2022 The Llewellyn Choir Inc. |   | Design and hosting by Whim IT |