Members' Area
Notice Board
Current notices:
Current notes

---
Current notes
Rehearsals
Rehearsals are under way and are now held in the Recital Room, Canberra Gilrs Grammar School. Time: 7.30 pm
COVID restrictions are in place - see email from the secretary.

MIdi files, MP3 files, various pronumciation guides and links to Youtube performances are on the Midi files page.
---
The Llewellyn Choir's aims are to produce a high standard of choral music and to have fun both in rehearsing and performing. Over the choir's 30 years, we have developed a set of standards to help to ensure that we can meet these aims. They are meant to enhance, not restrict our enjoyment of the choir.
As a choir member, you are expected to:
Be committed. Attend regularly and inform section representatives about absences. Several absences during a rehearsal period, particularly close to a concert, may mean you will not sing in the concert.
Practise the music at home and attend extra rehearsals and sectionals when possible.
Arrive on time at rehearsals.
Take responsibility for learning: come to rehearsals prepared with appropriate music and a pencil and eraser, and ask about any content covered in your absence if you have missed a rehearsal.
Care for your musical score, particularly when it has been hired or borrowed, and mark it only with a 2B pencil.
Take part wherever possible in committee, social, fundraising and promotional activities.
---
Step 1: Fill out a renewal application using the online form: Membership form

Step 2: Pay your fees (instructions are in the form).
If for some reason you can't access the online form, download and print a paper form and hand it with your payment to the Treasurer at a rehearsal: PDF print version [PDF 205KB]

Go to top of page
---
Llewellyn Choir's constitution [PDF, 527K]

Go to top of page

---
Current concert rehearsal files
MIdi files, MP3 files, various pronumciation guides and links to performances are on the Midi files page.
Pronunciation guides
Italian

Italian pronunciation guide [PDF, 51K]

Spanish

Two sites which might be useful as general references for pronouncing Spanish (especially in Latin America):
www.theguardian.com/travel/2010/feb/12/learn-spanish-pronunciation
This one is Mexican: rollybrook.com/pronunciation.htm

And some excellent videos:



---


French
Here is a good online resource. It has audio files available which you can download from the site:
www.talkinfrench.com/french-pronunciation-guide

Some French pronunciation videos





---
Midi files
Want to practice your part at home but don't have ready access to a keyboard? Click here to find midi files and mp3 files for both the current and previous concerts, along with instructions for using them.
Useful links
CyberBass
CyberBass is an amazing site – it contains a wealth of resources for choirs and singers, both free and for purchase. For example, for major works you can listen to midi files to help you learn your vocal line.
www.cyberbass.com
Choral Public Domain Library
The Choral Public Domain Library (CPDL) is an internet-based free sheet music website which specializes in choral music. It hosts a large collection of music scores and other supporting files (such as midi or other sound files) which can be freely downloaded and used.
www1.cpdl.org/wiki/index.php/Main_Page
The Silvis Woodshed
In the old days a singer would hide out in the woodshed to learn his notes. Now we have tools like midi to help us along. George Silvis hopes for this page to be a collection of midi files and tools to help singers learn their notes so that they can be ready to turn it into music when they go to rehearsal. A fantastis source of midi files for rehearsal.
King's Lynn Festival Chorus
King's Lynn Festival Chorus is the resident choir for one of the UK's growing music festivals. The Chorus was formed in 1977 for an inaugural concert conducted by Christopher Hogwood. They have a comprehensive library of midi files on their website: www.klfc.org.uk/Page%208d.html or www.klfc.org.uk/files/Download/.
Choraline
Choraline provides resources for choirs and singers- for example, vocal scores, folders, rehearsal CDs, pronunciation guides and more.
www.choraline.com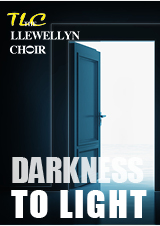 [ click to enlarge ]

Our next concert

REQUIEM
Maurice Durufle

6 pm Saturday 10 September
Chapel of the Annunciation
Canberra Girls Grammar School

Enquiries
Email Llewellyn Choir enquiries


---
The Llewellyn Choir acknowledges the Traditional Custodians of the ACT, the Ngunnawal, Ngambri and Ngarigo peoples.
We respect and celebrate their continuing culture.


| | | |
| --- | --- | --- |
| Copyright © 2022 The Llewellyn Choir Inc. |   | Design and hosting by Whim IT |