Next Concert
7 pm Friday 5 Aprill

Ola Gjeilo
Sunrise Mass

Featured in Canberra Girls Grammar School's concert, Together in Music
In conjunction with Canberra Girls Grammar School Community Choir, The Resnonants and Oriana Chorale



Ola Gjeilo (born 1978) is a Norwegian composer and pianist, living in the United States. Ola Gjeilo (pronounced Yay-lo) has composed over 30 published choral works, both a cappella and accompanied, that have been performed world-wide. He also has composed music for solo piano, instrumental ensembles, and orchestras. He composes jazz, as well as classical music. He is also very interested in film, and his music often draws inspiration from movies and cinematic music.

The music of the Sunrise Mass is intended to take us on a journey. The text comes from the Ordinary of the Mass, but Gjeilo gives it English titles, seemingly unrelated to the Latin texts: The Spheres; Sunrise; The City; Identity and the Ground. In his own words, he wants "the musical development of the work to evolve from nebulous and pristine to more emotional and dramatic, and eventually warm and solid – as a metaphor for human development from child to adult, or as a spiritual journey from the heavens to earth".
Upcoming concerts
For information about later concerts see our Upcoming Concerts page.
Enquiries
Want to know more?
Email enquiries@llewellynchoir.org.au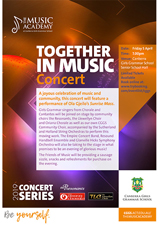 [ click to enlarge ]
  Copyright © 2013 The Llewellyn Choir Inc.
 
Design and hosting by Whim IT