Next Concert
And come along on the following night for another world premiere by Michael Dooley, featuring Rhythm Syndicate and In2Deep: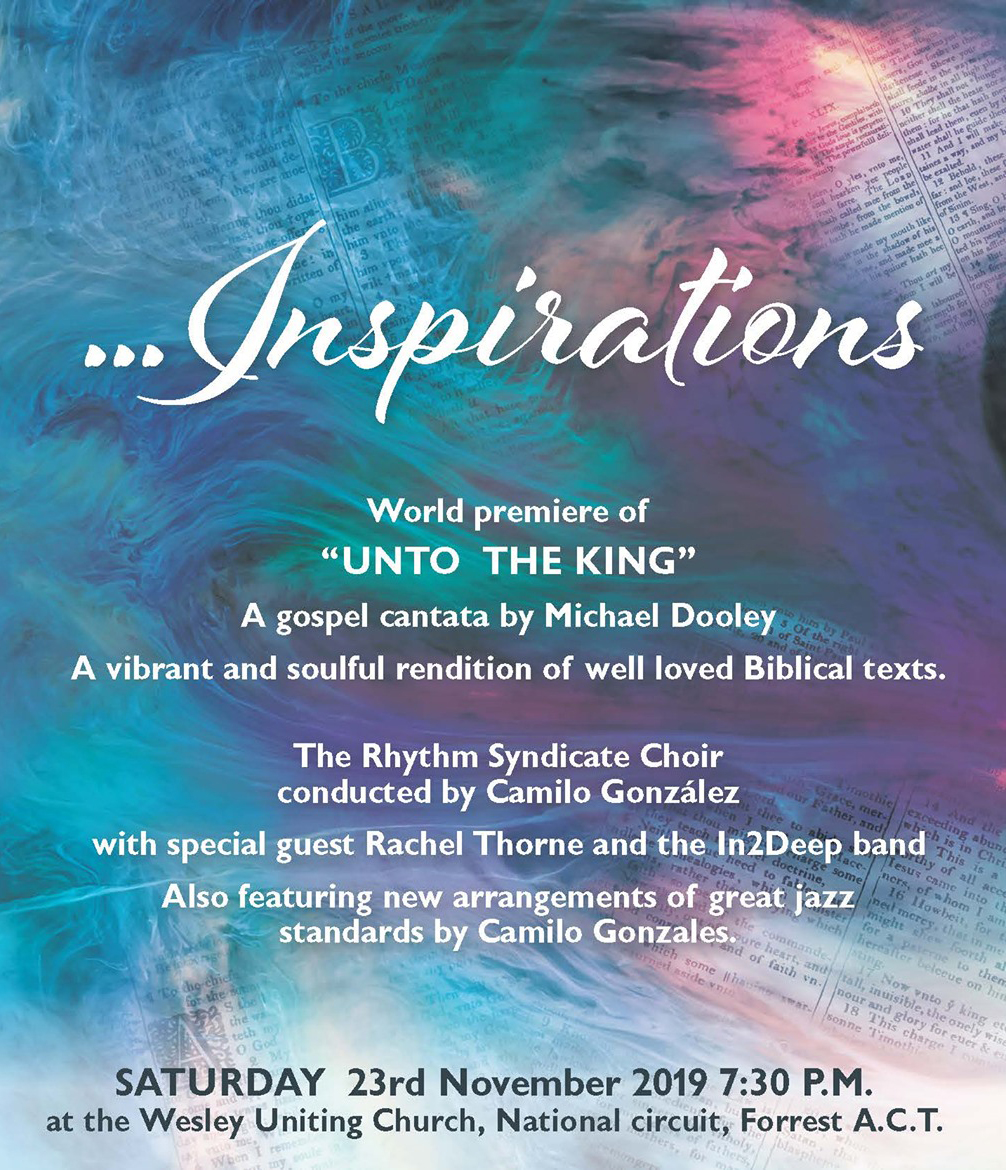 ---
Support this and future concerts by sponsoring The Singing Cyclist's ride from Canberra to Geraldton (well, the equivalent distance). See the details on our sponsorship page.
---
About the concert
Upcoming concerts
For information about later concerts see our Upcoming Concerts page.
Enquiries
Want to know more?
Email enquiries@llewellynchoir.org.au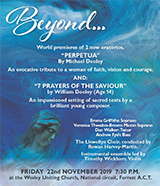 [ click to enlarge ]

Our next concert

BEYOND

The world premieres of
Perpetua
An Oratorio by Michael Dooley
and
7 Prayers of the Saviour
By William Dooley (aged 13)

7.30 pm Friday 22 November
Wesley Uniting Church
National Circuit, Forrest

Enquiries
Email Llewellyn Choir enquiries


  Copyright © 2013 The Llewellyn Choir Inc.
 
Design and hosting by Whim IT