Next Concert
David Brubeck's
To Hope: A Celebration
A jazz-inspired setting of the Mass
With soloists Rev. Tim Watson, Jenny Sawer and Andrew Fysh

Will Todd's
Jazz Missa Brevis
and
Lights, Stories, Noise, Dreams, Love and Noodles
"Echoes, memories, pictures and sounds of a city: and the words and music
that spring from it all."

With the participation of The Gabriel Singers, Canberra Girls Grammar School

7.30 pm Friday 18 October
Chapel of the Annunciation, Canberra Girls Grammar School
48 Melbourne Avenue, Deakin

Ticket prices
Full price: $35 Concession: $32 Full-time students: $20 Under 18: free



---
Support this concert by sponsoring The Singing Cyclist's ride from Canberra to Geraldton (well, the equivalent distance). See the details on our sponsorship page.
---
About the concert
To Hope! A Celebration was Brubeck's first encounter with the Roman Catholic Mass, written at a time when he belonged to no denomination or faith community.
It was commissioned by Ed Murray, the editor of the Catholic periodical Our Sunday Visitor, who wanted a serious piece on the revised Roman ritual, not a pop or jazz Mass, but one that reflected the American Catholic experience. Brubeck became a Roman Catholic in 1980 after completing To Hope!. It is classically conceived, but features many of the elements of Brubeck's jazz idiom as well as gospel, middle eastern chant, and blues .

To Hope! has been performed throughout the world, including in the former Soviet Union in 1997 (when Russia was considering adopting a state religion) and for Pope John Paul II in San Francisco during the pontiff's 1987 pilgrimage to the United States.

Will Todd's Jazz Missa Brevis gives new life to the sung Latin Mass texts in an accessible, short setting which embraces a variety of jazz styles, from the swinging jazz waltz Kyrie to the up-beat Latin-groove Gloria. Drawing on Todd's own piano playing style, all of the movements began life as extended improvisations which he then honed and developed into the completed movements.

Lights, Stories, Noise, Dreams, Love and Noodles was commissioned by London's Bach Choir in 2016 as part of their Outreach program. It is a collaboration between composer Will Todd and one of the UK's most celebrated children's authors Michael Rosen. It is an energetic tour de force about Todd's beloved London – the bright lights, the contrast between old and new, the vibrancy and changing landscapes, the romance and cosmopolitan diversity.

Michael Rosen describes this 25 minute cantata as:
"Echoes, memories, pictures and sounds of a city: and the words and music that spring from it all."
Upcoming concerts
For information about later concerts see our Upcoming Concerts page.
Enquiries
Want to know more?
Email enquiries@llewellynchoir.org.au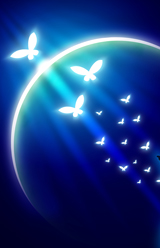 [ click to enlarge ]

Our next concert

7.30 pm Friday 18 October
Chapel of the Annunciation
Canberra Girls Grammar School

Dave Brubeck's
TO HOPE: A CELEBRATION
A jazz-inspired setting of the Mass

Will Todd's
JAZZ MISSA BREVIS
and
LIGHTS, STORIES, NOISE, DREAMS, LOVE AND NOODLES
Echoes, memories, pictures and sounds of a city

With the participation of
The Gabriel Singers
Canberra Girls Grammar School



Enquiries
Email Llewellyn Choir enquiries
  Copyright © 2013 The Llewellyn Choir Inc.
 
Design and hosting by Whim IT