Next Concert
Herbert Howells/Gerald Finzi

Featuring some of the best of 20th century English church music

Herbert Howells
Requiem

Gerald Finzi
Lo, the full, final sacrifice
Eclogue for piano and strings
Requiem da Camera

Details of dates and venues coming soon


---
Upcoming concerts
For information about later concerts see our Upcoming Concerts page.
Enquiries
Want to know more?
Email enquiries@llewellynchoir.org.au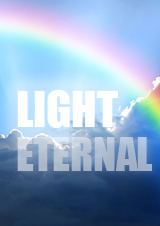 [ click to enlarge ]

Our next concert

Featuring some of the best of 20th century English sacred music
by Herbert Howells and Gerald Finzi

Including Howell's Requiem

Details of date and venue coming soon

Enquiries
Email Llewellyn Choir enquiries


---
The Llewellyn Choir acknowledges the Traditional Custodians of the ACT, the Ngunnawal people. We respect and celebrate their continuing culture and the contribution they make to the life of this city and this region.


| | | |
| --- | --- | --- |
|   Copyright © 2013 The Llewellyn Choir Inc. |   | Design and hosting by Whim IT |