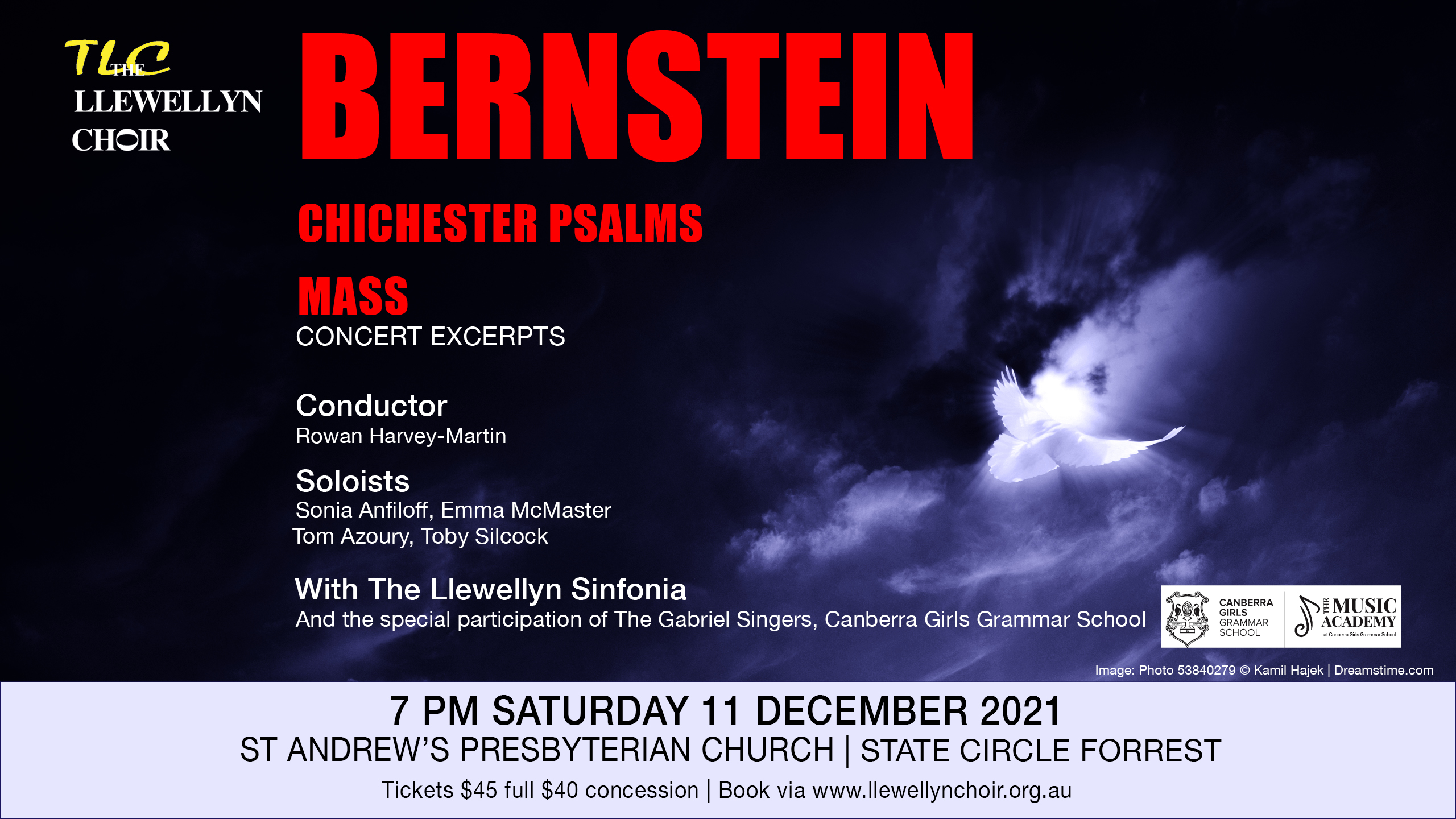 Welcome to The Llewellyn Choir
Welcome to the website of The Llewellyn Choir, one of Canberra's leading and longest-running choral groups. Our repertoire is based on the classical choral repertoire with orchestral accompaniment; it also includes lightly accompanied smaller pieces drawn from a wide range of sources.
We perform 3-4 times a year, and rehearse on Tuesday nights at the Yarralumla Uniting Church, from 7.30 to 9.30pm.

Contact us for more information.
---
Praise for Fauré by Candlelight concert
Exceptional concert of deliciously played Fauré ...this concert titled "Fauré by Candlelight" was magnifique. -- Rob Kennedy, City News, 26 July

Read Rob's full review.
---
Our next concert
We're back! We're in rehearsal for a fine end-of-year concert on 11 December, which will feature two great pieces by Leonard Bernstein: Chichester Psalms and concert excerpts from his Mass. We performed Chichester Psalms in 2010 and we are thrilled to revisit it and pair it with the Mass. For more details see our Next Concert page.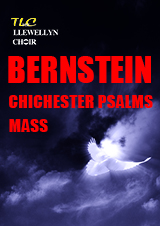 [ click to enlarge ]
  Copyright © 2013 The Llewellyn Choir Inc.
 
Design and hosting by Whim IT