Welcome to The Llewellyn Choir
Welcome to the website of The Llewellyn Choir, one of Canberra's leading and longest-running choral groups. Our repertoire is based on the classical choral repertoire with orchestral accompaniment; it also includes lightly accompanied smaller pieces drawn from a wide range of sources.
We have ties with the ANU School of Music and provide performance opportunities for their graduates and other young professional musicians.
We perform 3-4 times a year, and rehearse on Tuesday nights at the Yarralumla Unitich Church, from 7.30 to 9.30pm.

---
Congratulations Rowan Harvey-Martin
Winner of the 2020 Canberra Critics Centre award for music
For outstanding direction of the Gabriel Singers, the Llewellyn Choir and jazz band (Michael Dooley, Rouslan Babajanov, James Luke and Derrick Brassington) in a brilliant performance of the Will Todd cantata, Lights, Stories, Dreams, Love and Noodles, which achieved wonderful heights of powerful, beautifully pitched pure tone and clean, clear diction together with inventive, creative and progressive jazz in a portrayal of images of London.
---
Next performance
Our next major concert will be an Easter concert, with Haydn's Seven Lasst Words of Christ on the Cross and Pergolesi's Stabat Mater (arranged for SATB choir).

For more information see our Next Concerts page.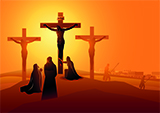 [ click to enlarge ]

AN EASTER CONCERT

Haydn's
Seven Last Words of Christ on the Cross

Pergolesi's
Stabat Mater

7 pm Good Friday 2 April
Wesley Uniting Church, Forrest

Enquiries
Email Llewellyn Choir enquiries


  Copyright © 2013 The Llewellyn Choir Inc.
 
Design and hosting by Whim IT