Welcome to The Llewellyn Choir
Welcome to the website of The Llewellyn Choir, one of Canberra's leading and longest-running choral groups. Our repertoire is based on the classical choral repertoire with orchestral accompaniment; it also includes lightly accompanied smaller pieces drawn from a wide range of sources.
We have ties with the ANU School of Music and Canberra Youth Music, and provide performance opportunities for their graduates and other young professional musicians. We also have links with Les Alizés Chorale in New Caledonia and exchange visits every two years.
We perform 3-4 times a year, and rehearse on Tuesday nights at the ANU School of Music, from 7.30 to 9.30pm.
---
We are always looking for new members. Find out how to join
.
---
Fundraising raffle for Verdi's Requiem
As part of our fund-raising efforts to present Verdi's Requiem next year, we have been offered two tickets to The Tallis Scholars concert on 4 November, worth $170, to raffle.

To enquire about buying raffle tickets, email us at enquiries@llewellynchoir.org.au

"inspiring and deeply moving" THE TELEGRAPH

This November, The Tallis Scholars will perform a sublime program of Renaissance masters alongside works from the world's greatest living composers of sacred choral music at Llewellyn Hall. For over 40 years, British early music vocal ensemble The Tallis Scholars have established themselves as the world's leading exponents of Renaissance sacred music, creating a sound of astonishing beauty and blend, and resetting the bar for a cappella music. The Tallis Scholars have performed in top sacred and secular venues the world over, including the Royal Albert Hall, St Paul's Cathedral in London, the Sistine Chapel, Lincoln Center and Carnegie Hall New York, the Philharmonic Hall Berlin, Saint Mark's Venice, Shakespeare's Globe Theatre London, Concertgebouw Amsterdam, Wigmore Hall, Beijing Concert Hall, Megaron Athens and in collaboration with Sir Paul McCartney at the Church of St Ignatius Loyola in New York.

Led by Director Peter Phillips, the program will feature the music of Tallis through to Muhly and Arvo Pärt, the most performed living composer in the world.

Don't miss these "rock stars of Renaissance vocal music" when they tour to Llewellyn Hall on 4 November.

For more information:
More about The Tallis Scholars
Concert details

To buy tickets to the concert: Online: Ticketek
Phone: 132 849
---
Ikon of Light
Fantastic reaction to our Ikon of Light concert on 30 July. It wasn't easy but it was worth it. And what a pleasure it was to sing Jenni Brandon's two haunting pieces The Giver of Stars and The Peace of Wild Things - as far as we know an Australian premiere. Lauridsen's Lux Aeterna was a delight to sing and he is now officially one of the choir's favourite composers.

A big thank you to the Gabriel Singers from Canberra Girls Grammar School for the opportunity to perform with them. Their performance of Dan Walker's Non Nobis Domine was very moving, and they contributed greatly to the success of the Lauridsen piece.

For our Christmas concert on Saturday 17 December we are presenting Josef Rheinberger's The Star of Bethlehem at Wesley Uniting Church. More details are available on the Next Concerts page.
---
Praise for Ikon of Light
"[Ikon of Light] presents quite a challenge for singers with very high notes for sopranos and very low notes for basses to be sustained. The choir sang it very well indeed, creating a haunting and ethereal sound that was at times quite startling ... The choir showed with the Tavener piece that they can handle even technically difficult works with great confidence"

- Len Power, City News, 31 July 2016
Read the full review here


---
Celebrating 10 years of excellent leadership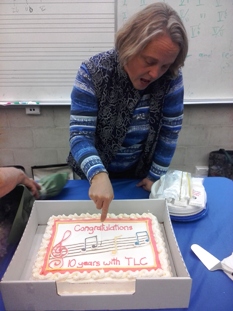 Rowan Harvey-Martin with her cake celebrating 10 years as Music Director
(Click to enlarge)
---
New members
We are always looking for new members. Find out how to join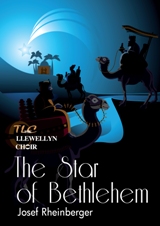 [ click to enlarge ]

  Copyright © 2013 The Llewellyn Choir Inc.
 
Design and hosting by Whim IT