Sponsor The Singing Cyclist's ride from Canberra to 'Geraldton', a distance of some 4,000 km, to raise funds towards our 40th anniversary performance of Brahms' A German Requiem in April 2020. Your sponsorship would be of immense help in staging this concert.

See our sponsorship page to find out how to donate.
---
Welcome to The Llewellyn Choir
Welcome to the website of The Llewellyn Choir, one of Canberra's leading and longest-running choral groups. Our repertoire is based on the classical choral repertoire with orchestral accompaniment; it also includes lightly accompanied smaller pieces drawn from a wide range of sources.
We have ties with the ANU School of Music and provide performance opportunities for their graduates and other young professional musicians.
We perform 3-4 times a year, and rehearse on Tuesday nights at the ANU School of Music, from 7.30 to 9.30pm.
---
Praise for All-Beethoven concert 6 July

Photo: Peter Hislop

What a tremendous response from audiences for our all-Beethoven concert on 6 July in Llewellyn Hall! It was a big sing but we had a lot of fun. Our wonderful orchestra looked as though they were having fun and the audience sounded as if they were having fun too. Thanks to everyone involved - our choir members, orchestra, amazing soloists and to Rowan for putting together such a good programme (lots of comments about how well these three pieces fit together). And of course to pianist Dr Anthony Smith who pulled out all stops in the Choral Fantasy and then still had the energy to treat us to an impromptu encore: "The piano features mightily and Anthony Smith was brilliant in the many technically demanding passages. His fluid style created some wonderful textures and made this difficult work look easy. Harvey-Martin created "just right" orchestral balance and, when the singers joined in, more than halfway through, the piece rose to a thrilling climax." (Clinton White, City News review)


Review: Read Clinton White's review for City News here.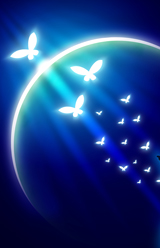 [ click to enlarge ]

Our next concert

7.30 pm Friday 18 October
Chapel of the Annunciation
Canberra Girls Grammar School

Dave Brubeck's
TO HOPE: A CELEBRATION
A jazz-inspired setting of the Mass

Will Todd's
JAZZ MISSA BREVIS
and
LIGHTS, STORIES, NOISE, DREAMS, LOVE AND NOODLES
Echoes, memories, pictures and sounds of a city

With the participation of
The Gabriel Singers
Canberra Girls Grammar School



Enquiries
Email Llewellyn Choir enquiries
  Copyright © 2013 The Llewellyn Choir Inc.
 
Design and hosting by Whim IT